The ltty Bitty Collection designed by One Sister was created with the "One Crazy Sister Club" in mind. One Sister designer, Janet Rae Nesbitt had long been known for her scrappy quilting techniques and crazy pattern style. Janet incorporates a unique primitive color palette with her Crazy pattern method. Blending prints and yarn dye fabrics to create her look.

Please see the attached examples of the free projects; including eight small projects and a grand finale quilt. These projects will be offered to shops that order $1000.00 or more of the ltty Bitty collection. Club members are awarded with these nine, free quilt projects designed by Janet. These projects will be made available to the club members with a password code in September 2018. See more about the club and fill out the club form by selecting this link. For any questions or more details, contact Larry Reichenberg at Larryr@jaftex.com.
FOR TOTAL YARDAGE REQUIREMENTS OF THE CLUB CLICK HERE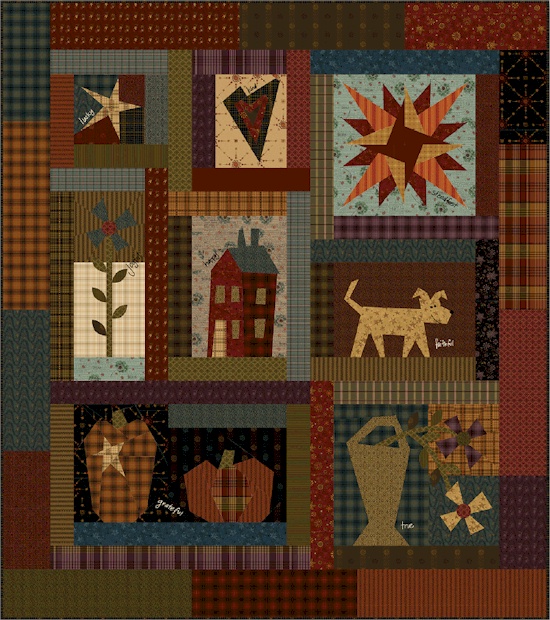 This is the Grand Finale Quilt! Create this Crazy Good Life Quilt from the leftover blocks of the previous projects. This is your student's graduation project. Images of the other eight free projects are shown on the inside pages of this brochure.
One Crazy Sister Club
CLICK HERE TO USE YOUR PASSWORD FOR THE PATTERNS
PLEASE NOTE: Text pages are intended to be printed on regular 8.5" x 11" (letter) sized paper. HOWEVER, the pattern templates MUST BE PRINTED ON 11" X 17" (Ledger) sized paper with a setting of narrow margins in order for them to print at 100%. If you print on smaller, letter or legal sized paper, the templates will be INCORRECT!
CLICK HERE FOR A LIST OF PARTICIPATING LOCATIONS
The One Crazy Sister Club encourages you to join together in each of the nine sessions for an itty bit of fun! Piece a bit of crazy goodness. Have a crazy good time. You will find that the Itty Bitty blocks and projects are a bit smaller than normal to make downloading easier. The projects are just an "itty bit" crazy, and still packed with Crazy good fun! Student participants will pick up piecing techniques and helpful hints each session, until they graduate and officially become "One Crazy Sister!" The logo is provided as part of the club so that shops can personalize their graduation ceremonies with t-shirts, bags, etc. So, join in the fun and start your club today!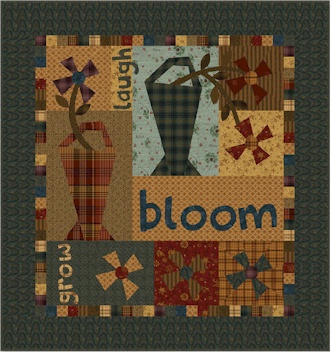 Basket blocks create the Laugh, Bloom & Grow project
Star blocks create the Dash for the Stars project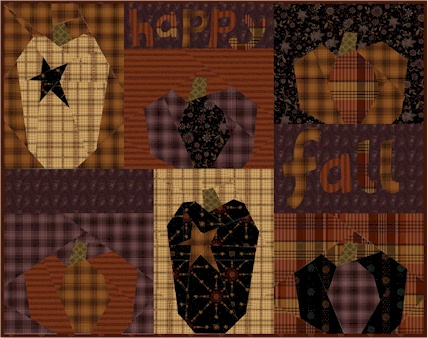 Large and small pumpkin blocks create the Happy Fall project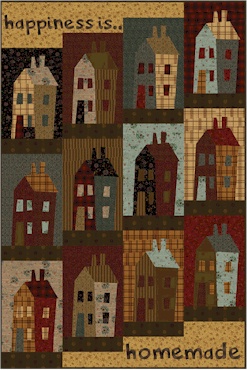 House blocks create the Happiness Is... project
Dog blocks create the It's a Dog's Life project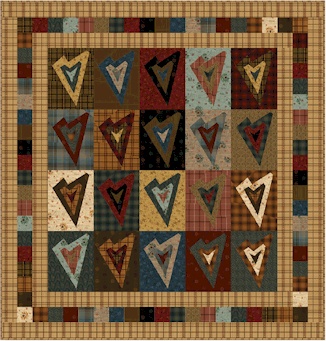 Heart blocks create the Log Cabin Heart project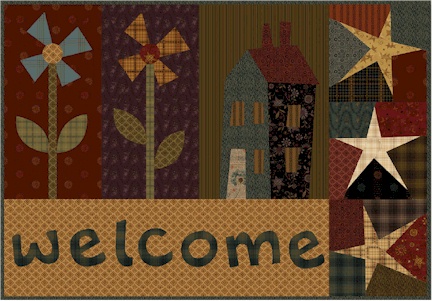 ltty Bitty Welcome project
Sunburst blocks create the Sunny Skies project